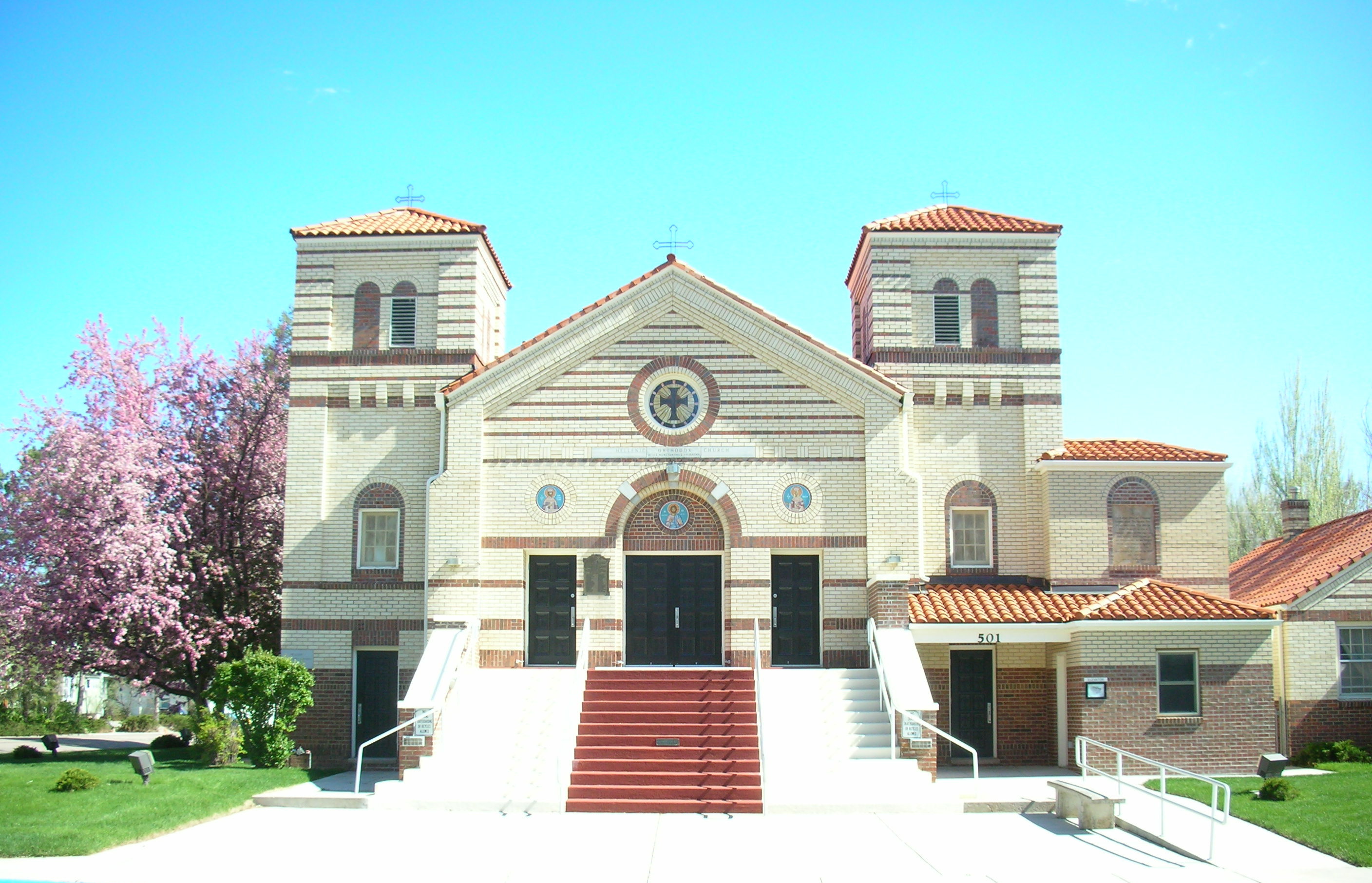 Welcome to Saints Constantine and Helen Greek Orthodox Church of Cheyenne Wyoming where we have been proclaiming the Good News of Jesus Christ since 1922. Saints Constantine and Helen is the spiritual home for Orthodox Christians whose mission and purpose is not only to strive for our own salvation, but the salvation of every person in Jesus Christ. In doing so, we preserve not only the evangelical nature of the Church, but the pure and undefiled faith as it has been handed down to the apostles by the Lord himself who commands us all to "go and make disciples of all nations, baptizing them in the name of the Father and the Son and Holy Spirit and teaching them to obey all that I have commanded" - Matthew 28:18.
If you are considering joining us in worship for the first time, we hope that our website will be able to help acquaint you with what our parish can offer anyone who might be considering the Orthodox Church as their new home; to those who already belong to Saints Constantine and Helen, we hope to provide you with the assurance that your love and labor are being received, and honored with the most profound respect for the glory of God.
If you would like to attend any of our services, please see our service schedule. If you would like to learn more about the Orthodox Faith, please contact us in order to speak with Father Jason.
We pray that we are able to help you make an informed decision as to how you can join us in glorifying God in all that we do with love, thanksgiving, and joy.
---


Services
Weekday Services: Divine Liturgy 9:30 am (please see our church calendar for our feastday schedule!)
Sunday: Orthros (Matins) 8:30 am Divine Liturgy 9:30 am
Click here to learn more about our Capital Construction Campaign!